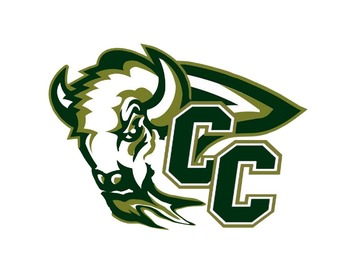 Our theme this year was "We run with PAIN - Positive Attitude Instead of Negative". This team really embraced maintaining a positive attitude during practice and meets and were successful posting tremendous results. As a team this season, the 20 person squad posted 48 ATB shattering an astonishing 51 minutes and 35 seconds during one season off former times. We added two new meets this year and ran on new courses for both conference and district so upper classmen only had four opportunities to break course PR (personal record). In addition, none of the freshmen posted 5K prior to this year so they could not break PR this season. Regardless, the remaining 13 athletes broke 24 PR carving 52 minutes and 28 seconds off former times. We may not have gotten to the state meet but with screaming results like this I am very honored to have coached this team this year. Great heart, grit, focused and desire to do it with PAIN!
Medal winners:
Ella Buhlke - 9th at Gibbon. 1st at Boone Central, 11th at Conference
Kenzie Wert – 12th East Butler
Spencer Supik – 4th at Boone Central, 12th at Conference
Shane Stahn – 5th at Boone Central
Letterwinners:
Anna McReynolds
Zoe Snyder
Abbie Curfman
Hannah Tyler
Ella Buhlke
Kenzie Wert
Spencer Supik
Shane Stahn
Jared Gallion – 4 years!
Max Rathjen
Grant Brooks
Tate McReynolds
Chaz Newman
AWARDS
Bison Award Inspiration – Grant Brooks, Abbie Curfman
Bison Award Coachable – Shane Stahn, Kenzie Wert
Bison Award Outstanding – Tate McReynolds
Bison Award Leadership – Jared Gallion, Zoe Snyder
Bison Award Newcomer – Chaz Newman
Bison Award Big Heart – Seth Wert, Hannah Tyler
Most Improved – Andy Curfman, Anna McReynolds
MVP - Spencer Supik, Ella Buhlke
NSAA All-State Academic – Spencer Supik, Shane Stahn
Loup Platte All Conference Second-team: Spencer Supik. Ella Buhlke
Loup Platte All Conference Honorable Mention: Shane Stahn
New School Records– Girls 5K Ella Buhlke 22:06, Season mile average 7:23, Career average mile 7:23.