School Nurse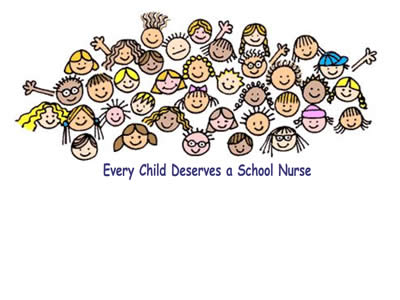 Is It a Cold or the Flu? Click here to check the symptoms, treatment, prevention, and complications for both a cold and the flu.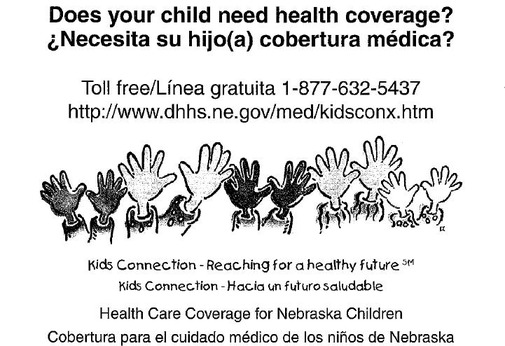 HEALTH SERVICES
Nursing services are available to all students. Students leaving school due to illness are required to see the nurse, then check out through the office. Parents will be notified of illness and any serious injury. Students must have emergency procedure cards filled out and on file with current information including family physician, and relative or friend, in case of emergency when the parent(s) cannot be reached.
STUDENT ILLNESSES
School personnel will notify parents when a student needs to be sent home from school due to illness. Conditions requiring a student be sent home include the following: temperature greater than 100 degrees F., vomiting, diarrhea, unexplained rashes, head lice, or on determination by the school nurse or school employee that the child's condition prevents meaningful participation in the educational program, presents a health risk to the child or others, or that medical consultation is warranted unless the condition resolves. Please inform the school office of health related information you feel is important for your student's success in the classroom and safety at school.
EMERGENCY INFORMATION
Please include emergency daytime phone numbers on your child's annual update form so that you can be reached if your child becomes ill or injured while at school. Please also inform the school office staff of health related information you feel is important for your student's success in the classroom and / or safety at school as well as the name of your family physician.
GUIDELINES FOR HEAD LICE
The following guidelines are in place to help prevent the return and spread of head lice:
1. Students with pediculosis (head lice) will be sent home from school.
2. Your physician may prescribe treatment or "over-the-counter" medication may be used.
3. The school nurse will provide written instructions for treatment.
4. Central City Public Schools has a "no nit policy." Students may return to school if examination by the school nurse reveals no nits in hair.
GUIDELINES FOR ADMINISTERING MEDICATION
Whenever possible medications should be given at home by parent/guardian. If it is necessary that your child take medication at school, the following guidelines must be followed:
1. Medication must be presented to the office with a signed medication authorization form from parent/guardian. Medication will not be given unless written permission has been obtained.
2. Prescription medication must be sent in the original container with the name of the drug, dosage, time interval, and student's name.
3. Medication will be stored in a locked container or cabinet in the office, with the exception of the asthma inhalers..
4. No (over-the-counter) medication except cough drops, Tylenol or Ibuprofen will be given by the school personnel unless it has been prescribed by a physician.
5. The school district retains the discretion to reject requests for administration of medication.
6. Parents must assume responsibility for informing the school of any change in the child's health or change in medication.
ATTACK ON ASTHMA - NEBRASKA STATE MANDATE
Nebraska has a mandated specific policy to treat life-threatening asthma/anaphylactic emergencies. Please contact the school nurse regarding this protocol. If parents DO NOT want this protocol followed, a personal Asthma/Allergy care plan must be filed in the school office. We request an inhaler be kept in the office for any student having asthma.
PHYSICAL/VISION/DENTAL EXAMINATIONS
A physical examination by a qualified physician is required within six months prior to the entrance of Kindergarten, Seventh grade or in the case of a transfer from "out of state" to any other grade.
A vision examination by a qualified physician is required for Kindergarten and "out-of-state" students prior to school entrance.
A dental examination by a qualified dentist is required prior to entering Kindergarten.
A parent or guardian who objects may submit a written statement of refusal for his or her child. Waiver forms are available in the school health office.
IMMUNIZATIONS
Students must show proof of immunization upon enrollment in Central City Public Schools. Any student who does not comply with the Nebraska immunization requirements will not be permitted to enter school. Students with medical conditions or sincerely held religious beliefs which do not allow immunizations may complete a waiver. Students with a signed waiver may be excluded from school in the event of disease outbreak.
The following immunizations are currently required by Nebraska State Law:
4 doses of DTP, DtaP, DT, or Td vaccine
3 doses of Polio vaccine
2 doses of MMR vaccine
3 doses of Hepatitis B vaccine
2 doses of Chicken Pox Vaccine or year of disease
1 dose of Tdap (7th Grade)
SCHOOL HEALTH SCREENING
Students in Kindergarten through 12th grade are screened yearly per state guidelines for vision, hearing, dental defects, height and weight. New students and those, about whom health concerns are identified, may also be screened. Parents will be notified of any health concerns.
BIRTH CERTIFICATE REQUIREMENTS
State law requires that a certified copy of a student's birth certificate be used when enrolling a new student in school. If your child is registering with Central City Public Schools for the first time, you may obtain this document from the Bureau of Vital Statistics in the state in which your child was born. Assistance in obtaining birth certificates may be obtained from Health Records Management, P.O. Box 95065, Lincoln, NE 68509-5065. There is a fee per certificate.
If a birth certificate is unavailable, other reliable proof of a student's identity may be used. These documents could include naturalization or immigration documents showing date of birth or official hospital birth records, a passport, or a translation of a birth certificate from another country.
The documents must be accompanied by an affidavit explaining the inability to produce a copy of the birth certificate.